---
---
Level Up Your Bath and Cleaning Experience!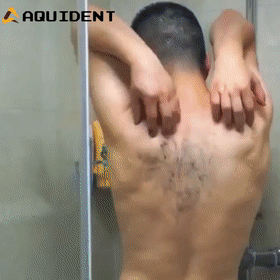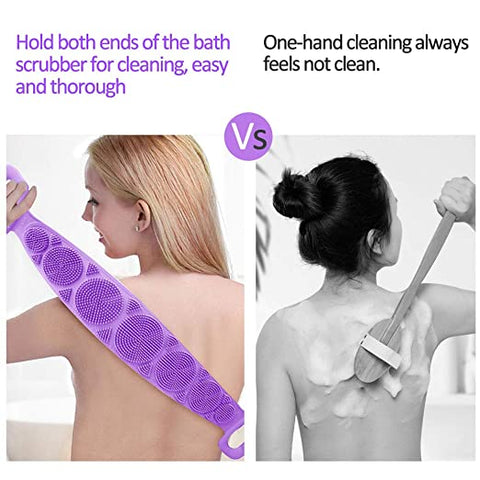 Those hard-to-reach places can be really painful sometimes!
Clean and scrub with this silicone towel now and keep it clean!
Good cleaning effect.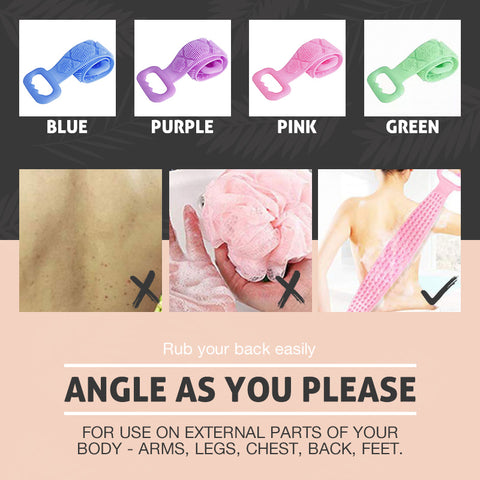 Reaching to clean difficult areas on your body while bathing can often be frustrating and awkward, so this Silicone Bath Body Towel Brush is the perfect solution for you! This game-changing product helps you effectively scrub, exfoliate, and smoothen your skin while bathing.
Cleans pores, removes dirt, excess sebum, and dead skin, making your skin smoother.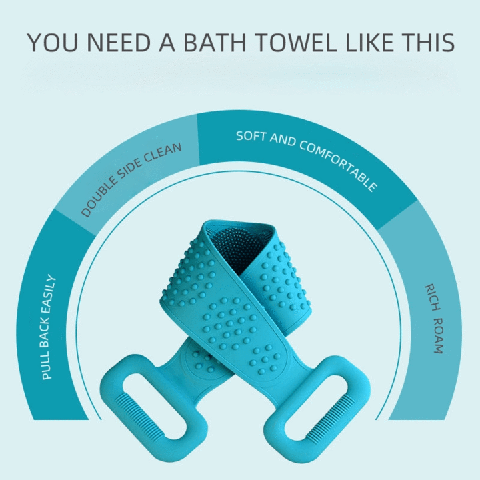 This flexible body towel brush helps you clean areas like your back, back legs, arms, chest effectively with its quick foaming 1cm brush head. It is made with food-grade silicone that's gentle and safe on the skin and is durable and highly resilient. The brush comes with double-sided handles for comfort and ease of using. 
HIGHLIGHTS
Improves Skin Texture
Made of food-grade silicone, healthy and environmentally friendly, free of BPA, and no harmful substances. High-temperature resistance, safe and durable.
Ideal for All Types of Skins
Suitable for different people, children, elderly, men, women. For use on external parts of your body-arms, legs, chest, back, feet. Follow up with a rich lotion or cream. Keep your body healthy.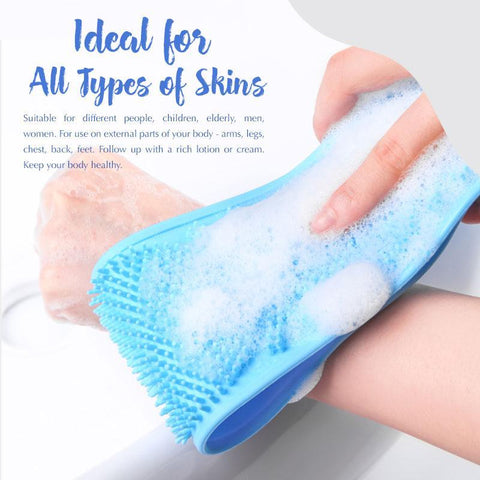 Comfortable Double-side
Handle design, good toughness, strong tensile strength, can be suspended, saving space. It can be used for hand face feet body clean. Aids in healthy circulation with frequent use.
Gentle and Clean
Extends 1cm dense brush head penetrates into pores to clean dirt and freshens, these exfoliating gloves for the body are gentle for everyday use and slough away dead skin cells.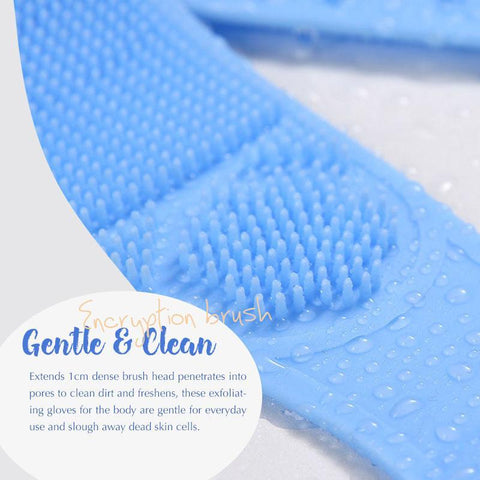 Perfect for Daily Use
Lengthened design, soft brush, massage the skin, great for those with sensitive skin! Body scrubber for the shower and exfoliating body brush for women and children.
Using Methods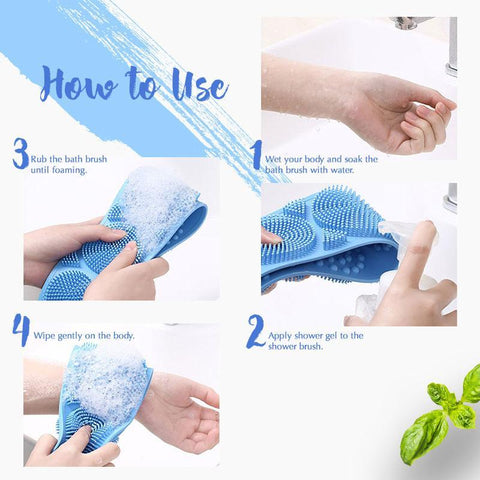 ---